Bettonica, Franco & Melocchi, Mario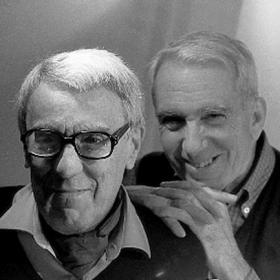 Bettonica, Franco & Melocchi, Mario
Franco Bettonica, (1927/1999) started designing while he was still a student.
He has had a successful career in construction, interiors and industrial design. Since 1969, he has been with Cini&Nils as designer and creative manager, always on the lookout for uniquely innovative, aesthetic and functional objects.

Mario Melocchi was born in Parma in 1931. He was 21 when he started working, concentrating on advertising. He was one of the first in Europe to devote himself to packaging design, from which he gradually evolved towards product design.

Cini & Nils is the result of the work they have done together with such enthusiasm.