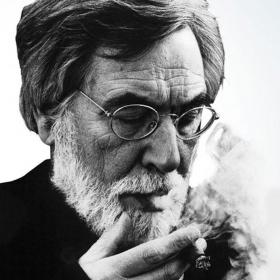 Massoni, Luigi
He was born in Milano in 1930. He now lives in Recanati. He began his activities as architect, designer, publicist and publisher in the fifties in Milan. A top figure in the sector, he works with famous names in Italian architecture. He worked for Boffi in the sixties as designer and art director, creating some of the first modular systems for home and kitchen. He did similar work with many Italian industries, operating in the sectors of furnishings, plastic materials, ceramics, glass and crystal, metals, leather goods, household goods and gift items. His works, published in the main Italian and foreign magazines, have won numerous prizes and wide recognition.
His field of activity covers much more than mere architecture: for approximately thirty years, he has also worked as a designer, freelance journalist and editor.
In recent years, Luigi Massoni has designed both for iGuzzini (Yin) and for SirrahiGuzzini (Alice range, Bibi range in 1998, Firefly, Simpla and Libra in 1999).